Hi, my name is Steven L. King, but most people call me Steve.  I have a wide variety of experience and education.  I grew up near the historically important town of Gettysburg, PA.  I graduated in the early 80's from The Pennsylvania State University, better known as Penn State with a Bachelor of Science in Mechanical Engineering.  I worked for five years in sales, research and development, and quality engineering.
During my employment I experienced a renewal in my faith in Jesus Christ.  I continued working for several more years.  I sensed a call to ministry and went to Princeton Theological Seminary to prepare.  In 1990 I graduated with my Master of Divinity (M. Div.) degree.  During seminary my wife and I met.  We married shortly after graduation.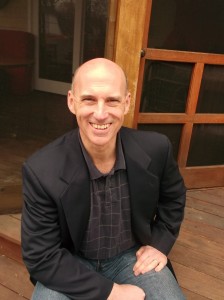 By early 1991 we had accepted a call to a chaurch in western Illinois.  We were there nearly four years.  I was officailly associate pastor but needed fill the role as senior pastor much of the time.  This was a time of growth and challenge.   
We moved to east Texas where I pastored a small church for the next 5 years.  I learned why the state's motto is "Texas: Like a whole nother country."  It's a huge state with lots of loving people.  The church grew as did our family.  We adopted our daughter from China the year before we moved north again.
We left Texas for my wife's position in administration in a well-known college in Illinios.  We had made a commitment that one of us would be home full time with children  (yes we also adopted our son upon relocating) at least until they were in school.  I became that at home person.
I continued to pastor by doing pulpit supply and short term interim positions.  During this time I began to study on my own the importance of health, the brain, the emotions, and how all of those fit with Spiritual development and the interaction of the Holy Spirit.  I also began meeting with several men in a montoring and coaching role.  This led to me life coaching other men and women.
I have become a certified life coach and seek to walk along side another person so he/she can define and become successful, responsibile, and joyful.  I have also written my first book that should be published any day now titled Letting Go: becoming who you are meant to be. In it you will discover methods I have taken others through to help them move forward in their lives.
Along with these endeavors my main hobby is martial arts.  I am a Black Belt and senior instructor in Northern Shaolin Kung fu.  I look forwar with anticipation and great joy to the future.